Last month I came across a naan pizza recipe while looking for new ways to cook my boring potatoes. It looked very good and tasty yet quite fast and easy to make.
I was also intrigued by the "naan bread" that I first confounded with pita Mellark.
I went straight to the store looking for this Asian bread I never heard about before and found it litteraly next to pita on the bread shelf. Though they both look relatively similar, naan bread is puffier, which is perfect to get the soft and chewy pizza crust I like.
I bought garlic and coriander naan for this recipe, but plain naan bread is also perfectly fine. I would just add some chopped garlic before putting the mini pizzas in the oven because I would miss the condiment's savory and the bad breath.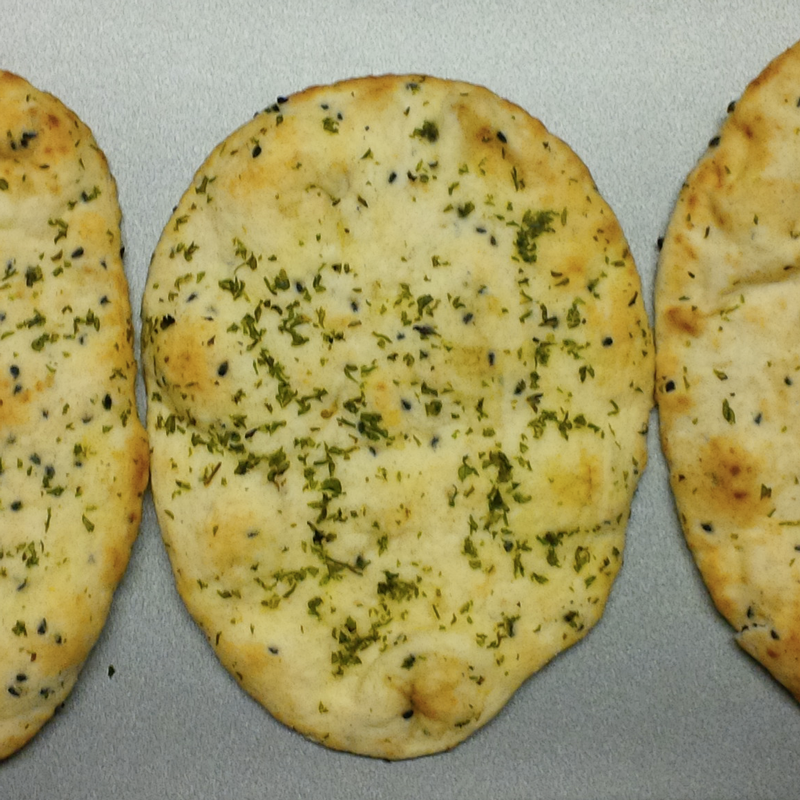 For the topping I first put a layer of grated cheese followed successively by slices of potatoes, red onions and cherry tomatoes.
Making very thin slices of potatoes allows them to cook more quickly and evenly, which is important to prevent the other ingredients from burning.
I season with salt, pepper and herbs and drizzle about two spoons of olive oil on each pizza.
I put them in a preheated oven for 10 to 15 minutes (180°C / 356°F) depending on how fast the potatoes cook.
After this successful first attempt at making mini pizzas I tried a few variations of topping including vegetarian mincemeat, sweet chili sauce or raw tomatoes slices.
Next time I will try using shroom slices.
Add a comment